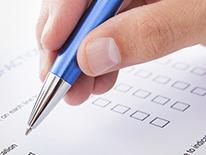 A licensee or the licensee's designated agent can complete the form below to update licensee contact information with ABRA, including a mailing address, email address or phone number.
A licensee must provide a valid government issued photo identification (ID) along with the form, such as a driver's license or passport. If you are emailing or mailing the form, provide a copy of the ID(s).
Forms may be returned to ABRA by email, mail or in person:
2000 14th Street, NW, Suite 400 South, Washington, DC 20009
Contact information can be verified by:
Note: Tavern and nightclub licensees are due to renew alcoholic beverage licenses by September 30, 2016. ABRA will be mailing renewal notices in mid-August. As a result, tavern and nightclub licensees are encouraged to update their contact information with ABRA by Friday, August 5, 2016.