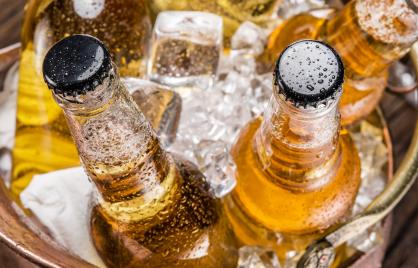 A new regulation is in effect for bottle service at District restaurants, bars, nightclubs, hotels and other on-premises establishments.
Under the rule, bottle service is defined as the service of alcoholic beverages in any container holding multiple servings, which could include bottles of spirits, wine or beer. The service can be provided to one or more patrons that are of legal drinking age; however, a patron may not open the bottles themselves. A server would need to open any of the containers prior to serving any of the beverages to patrons.
Any patron provided with bottle service is required to stay seated and cannot remove or walk around with any of the beverages from the table, bar or other seating area where served.
Complete details regarding bottle service are available in the Notice of Final Rulemaking posted online.
The Alcoholic Beverage Control Board issued an advisory opinion on July 26, 2017 regarding patrons removing bottles from seating areas under 23 DCMR § 721.