Per emergency legislation and rulemaking, select on-premises retailer licensees—food retailers with commercial street frontage at the Walter E. Washington Convention Center, hotels, multipurpose facilities, nightclubs, private clubs, restaurants, and taverns—may temporarily sell beer, wine, and spirits for carry-out and delivery to DC residences.
Key Requirements
Alcohol must be provided to patrons in closed containers and accompanied by at least one (1) prepared food item.
Alcohol deliveries are restricted to residences located in DC.
Alcohol carry-out and delivery is limited to 6:00 a.m.- midnight, daily.
Registrants are encouraged to regularly consult answers to frequently asked questions and contact our licensing division via email when additional clarification is needed.
Registration Process
Licensees that want to sell alcoholic beverages from:
There is no fee to register. Alcohol sales for carry-out and delivery can begin immediately upon receipt of a registration confirmation email.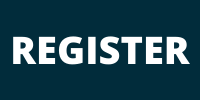 Licensees determined to be ineligible will be notified and must immediately cease sales. Licensees that fail to comply with all requirements are subject to fine and/or license suspension or revocation.
There have been no modifications to enforcement and licensees must comply with all ABC laws and all applicable DCRA and DC Health laws and regulations.
Registered and Confirmed Eligible ABC Licensees
Current as of January 8, 2021