Select on-premises retailer licensees—hotels, multipurpose facilities, nightclubs, private clubs, restaurants, and taverns—may temporarily sell alcohol for carry-out, delivery, and indoor on-premises consumption from up to two (2) locations other than their licensed premises.
Key Requirements
General
Advance registration with ABRA is required for each location—two (2) maximum.
There is no fee to register or participate.
ABC Board approval is not required.
Sales, delivery, and indoor on-premises consumption may begin immediately upon registration and must cease by midnight after the 60th day of registration. The ABC Board will consider written requests to extend temporary permissions for one (1) additional 30-day period. To extend permissions beyond 90 calendar days, an alcohol license must be filed.
The additional location must be in a DC Office of Zoning-designated commercial or mixed-use zone.
The owner of each additional location must authorize its use by the licensee.
Use of each additional location's licensed sidewalk café and summer garden is permitted. Licensees may request to add new and expand outdoor seating in public and private space at each additional location through a separate registration process.
Carry-out and Delivery Specific
Alcohol for carry-out and delivery must be provided to patrons in closed containers and accompanied by at least one (1) prepared food item.

"Prepared food" means food that is prepared or cooked on-premises and which does require further preparation for dine-in, carry-out, or delivery. To satisfy the prepared food item requirement, an alcohol establishment may also partner with a food vendor, including food trucks parked on the licensed premises, licensed by DC Health during its operating hours. Absent a written agreement with a food vendor to provide prepared food items for its patrons, food purchased from another establishment and delivered to a patron at an alcohol establishment would not meet the prepared food requirement.

The sale of alcohol for carry-out and delivery and the physical delivery of alcohol are limited to 6:00 a.m.-12:00 a.m. daily.
Alcohol delivery is restricted to residences located in DC.
Each additional location must have a valid Certificate of Occupancy—unless the location is located on outdoor private space.
Indoor On-Premises Consumption Specific
Alcohol establishments are permitted indoor dining with a capacity limited to 25 percent of the lowest number included on their Certificate of Occupancy between 6:00 a.m. - 12:00 a.m., daily
Each additional location's owner or a prior tenant must possess a valid Certificate of Occupancy for a restaurant or other eating or drinking establishment.
Registrants are encouraged to regularly consult answers to frequently asked questions and contact ABRA's licensing division via email when additional clarification is needed.
Licensees determined to be ineligible will be notified and must immediately cease sales. Licensees that fail to comply with all requirements are subject to a fine and/or license suspension or revocation.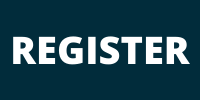 DISCLAIMER | ABRA publishes datasets to enhance public access to its information and resources. ABRA assumes no responsibility or liability for any errors or omissions in content and makes no guarantees of completeness, accuracy, or timeliness. ABRA will make every effort to correct errors brought to its attention. Correction requests should be emailed to [email protected].