Select on-premises retailer licensees (Convention Center food and alcohol retailers, hotels, multipurpose facilities, nightclubs, private clubs, restaurants, and taverns), common carriers, and manufacturers with an on-site sales and consumption permit—may sell and serve alcoholic beverages in new and expanded outdoor dining seating in public and private space.
Key Requirements:
Advance Registration
Establishments with existing sidewalk cafes and summer gardens making no changes to the perimeter of the licensed space DO NOT need to register with the ABC Board. All other licensees must register.
There is no fee to participate or register.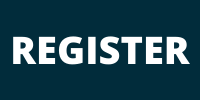 Space
Available outdoor public expansion options include alleys, sidewalks, "streateries" (extended curb lane use), plazas, and full travel lanes. Potential private space options include patios, courtyards, and surface parking lots. All new and expanded space must be on ground or street level.
Existing rooftops licensed as summer gardens are allowed.
Existing enclosed sidewalk cafes must operate at all times during Phase One as unenclosed cafes pursuant to DCMR Title 24, Chapter 3, Section 316.10.
Canopies, tents, and other shade structures may be used provided they have only one (1) side flap. Umbrellas are permitted.
Offerings
Licensees must use a food menu at all times featuring at least three (3) prepared food items and require the purchase of at least one (1) item per table. Licensees may partner with food operators. Buffets and BYOB are prohibited.
Activities that require patrons to be in close proximity such as dancing and darts are prohibited.
Background and recorded music may be played at a conversational level. Live music and entertainment is prohibited.
Patron Seating and Standing
All persons must be seated. Parties are limited to six (6) persons per table and tables must be at least six (6) feet apart.
Establishments are required to implement a reservation system to mitigate concentrated crowding. Reservations may be done online, by phone, or on-site. Contact information for at least one (1) person of each party should be collected to assist with contact tracing by DC Health as needed.
Patrons are only allowed into the interior of a building to use restroom facilities or to access a rooftop.
Service Hours
The selling and onsite consumption of alcohol and operating hours are limited to 8:00 a.m. to midnight, seven days a week.
Registrants are encouraged to regularly consult answers to frequently asked questions and contact ABRA's licensing division via email when additional clarification is needed.
Registration Process
Licensees that want to:
There is no fee to register or participate for any of the three temporary programs.
Licensees determined to be ineligible will be notified and must immediately cease sales. Licensees that fail to comply with all requirements are subject to a fine and/or license suspension or revocation.
There have been no modifications to enforcement and licensees must comply with all ABC laws and all applicable DC Department of Consumer and Regulatory Affairs, DC Health, and DC Department of Transportation laws and regulations.