From March 25 to April 24, 2020, ABRA Office is closed to walk-in customers while employees telecommute.
Orders, Notices, Advisories, and Laws
Several Mayor's Orders, Public Notices, Health Advisories, and emergency legislation related to the coronavirus (COVID-19) in DC have recently been issued. We encourage you become familiar with and adhere to key guidelines, provisions, and directives included in each at coronavirus.dc.gov.
Those specifically pertaining to the selling and serving of alcoholic beverages are detailed below.
COVID-19 Response Emergency Amendment Act of 2020 (COVID-19 Response Act)
The Act allows ABC-licensed restaurants and taverns to sell beer, wine, and spirits for carry-out and/or delivery to DC residences in conjunction with the purchase of at least one (1) prepared food item.
Emergency rulemaking adopted by the ABC Board on March 25, 2020, extended alcoholic beverage carry-out and delivery privileges to hotels, multipurpose facilities, private clubs, and food retailers with commercial street footage at the Walter E. Washington Convention Center.
Before an eligible ABC licensee can commence alcoholic beverage carry-out and delivery sales, they must register with ABRA and confirm receipt of an email approving them to proceed. There is no fee to register.
Establishments found ineligible to participate will be contacted by ABRA and must immediately cease sales.
Registrants are reminded that there have been no modifications to enforcement and they must remain in compliance with all ABC laws. Registrants are also encouraged to review answers to frequently asked questions on topics such as third party vendors, product, and containers.
Discover ABC licensees approved to sell beer, wine, and spirits for carry-out and delivery.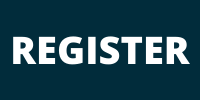 Suspension of On-Premises Alcohol Sales and Consumption Due to Public Emergency Notice of Emergency Rulemaking
The emergency rulemaking prohibits the sale of alcoholic beverages for on-premises consumption and is effective Thursday, March 19, 2020 at 4:00 p.m. through the duration of either or both the Mayor's Public Emergency and Public Health Emergency.
The prohibition applies to holders of a retailers license Class C or D, including licensed caterers; Class A or B manufacturers holding an on-site sales and consumption permit, festival and temporary license holders and any other license or permit category set forth under Title 25 of the DC Official Code.
Holders of hotel licenses may offer minibars in guest rooms and provide room service.
Mayor's Order 2020-048: Prohibition on Mass Gatherings During Public Health Emergency Coronavirus (Mayor's Order 2020-048)
Order bans all "mass gatherings" which is defined as any event or convening bringing together 50 or more persons at the same time in a single room or other single confined or enclosed space.
---
Deadlines
Annual License Payments | Extended from March 31, 2020 to June 1, 2020.

Alcohol License Expirations | Any alcohol licenses, including ABC Manager Licenses that expire March 16 - May 31, 2020 are now valid through June 1, 2020.

Fines | Any fines due between March 16 - May 31, 2020 are now due June 1, 2020.

Protest Petition Deadlines | All protest deadlines scheduled for Monday, March 23, 2020 through Monday, April 20, 2020 have been extended.

The new Protest Petition Deadline and Roll Call Hearing dates for all five (5) affected filing dates during this period are now Monday, April 27, 2020 and Monday, May 11, 2020 at 10:00 a.m. respectively.
Establishments will not be re-placarded with the updated deadline.

Protest Status Hearings and Protest Hearings | Hearings scheduled for Wednesday, March 25, 2020 through Wednesday, April 8, 2020 are postponed. New dates and times will be scheduled at a later date. The ABC Board will postpone hearings after this period as needed.

Notice of Public Hearings | ABRA continues to accept and process new applications. However, the placarding of establishments after Friday, March 20, 2020 is postponed until further notice. When placarding does resume, the 45-day protest petition period will also resume.
The need for additional extensions is being evaluated on an ongoing basis.
---
Delivery of Service Modifications
ABRA remains operational and maintaining normal business hours while employees work remotely until April 27, 2020. The delivery of select services have been modified:
Licensing | All applications and payments must be submitted by mail or completed online.

Community Presentations | Invitations to attend or present in-person at community events including ANC meetings are being deferred until April 27, 2020.

Mediations | In-person mediations are suspended. Agency representatives will contact relevant parties regarding alternative options.

ABC Board Meetings | Board meetings will continue to take place but agendas will be limited in scope. Protest and enforcement hearings scheduled for March 18 and March 25 are being rescheduled.

FOIA Requests | Requests will continue to be fulfilled as quickly as possible but the COVID-19 Response Act relieves DC agencies from having to fulfill requests within 15 business days.

Recruitment | Open positions will continue to be posted but no in-person interviews will take place.
The need for additional modifications is being evaluated on an ongoing basis.
There will be no changes to enforcement. Compliance with ABC laws will continue to be monitored and appropriate enforcement action will be taken in response to any violations.

Additionally, ABRA's investigators will continue to respond to complaints reported to the afterhours hotline, online, and by email daily from 7:00 p.m. to 4:00 a.m.
---
Feedback
We welcome your input on industry priorities, concerns, and ideas. Please direct suggestion to [email protected].