Per emergency legislation, select on-premises retailer licensees—hotels, multipurpose facilities, nightclubs, private clubs, restaurants, and taverns—may temporarily sell beer, wine, and spirits for carry-out and delivery to DC residences from an additional location.
Key Requirements
Alcohol must be provided to patrons in closed containers and accompanied by at least one (1) prepared food item.
Alcohol sales and deliveries are limited to 7 am to 12 am daily.
Alcohol deliveries are restricted to residences located in DC.
The additional location must have a valid certificate of occupancy—unless it is private outdoor space.
The owner of the additional location must authorize its use by the licensee.
The additional location must be in a DC Office of Zoning-designated commercial or mixed-use zone.
The only public spaces that may be used are sidewalk cafes with a valid DC Department of Transportation-issued public space permit.
Alcohol sales must cease by 12 am after the 30th day of registration approval—unless a 30-day extension request has been submitted and approved by the ABC Board.
Registrants are encouraged to regularly consult answers to frequently asked questions and contact ABRA's licensing division via email when additional clarification is needed.
Registration Process
Licensees that want to sell alcoholic beverages from:
There is no fee to register. Alcohol sales for carry-out and delivery can begin immediately upon receipt of a registration confirmation email.
Licensees may request to extend alcohol sales for an additional 30-day period by submitting a written request via email. To avoid any gaps in time of when alcohol can be sold for carry-out or delivery, extension requests should be received no later than seven (7) days prior to the expiration of the initial 30-day period in order to be included on the ABC Board's legal agenda. The ABC Board meets every Wednesday, except when on recess.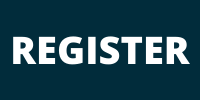 Licensees determined to be ineligible will be notified and must immediately cease sales. Licensees that fail to comply with all requirements are subject to a fine and/or license suspension or revocation.
There have been no modifications to enforcement and licensees must comply with all ABC laws and all applicable DC Department of Consumer and Regulatory Affairs and DC Health laws and regulations.