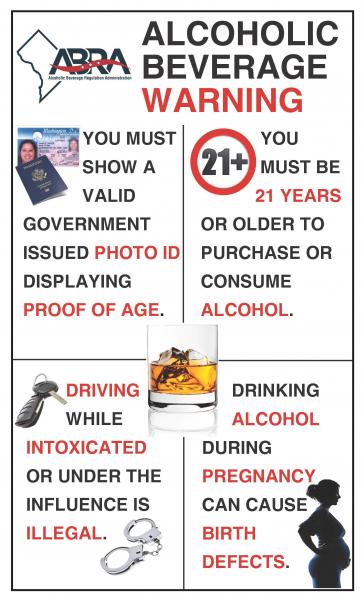 ABC licensees are required to post the Alcoholic Beverage Warning sign issued by ABRA in a location that is visible to the public on the licensed premises.
Signs can be picked up at ABRA's office between 8:30 am and 4 pm, Monday through Friday.
The office is located at:
2000 14th Street, NW
Suite 400 South, 4th Floor
Washington, DC 20009 (202) 442-4423.